Free time is not always used to learn or code, sometimes you have to pause. Netflix is a nice thing there, but watching streams can also be a nice thing.
Streaming is not always about gaming, there are other things to be watched, music, drawing, food preparation or, well, consumption – and maybe even coding.
Facebook Streams
Annchirisu is my favourite streamer. Mainly streaming games, but sometimes also drawing streams. Look what I ended up to be: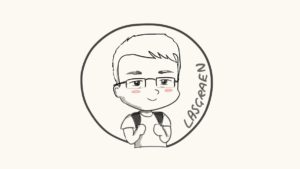 Ashley Gosiengfiao is the one who initially made me register at Twitch and showed me the way to Ann. I found Ashley because I followed her sister Alodia, who also streams on Facebook.
Twitch Streams
Princesspinkadele is currently not streaming due to health issues – cords are important for singers, and Adele is a wonderful singer, which is the focus of her streams.
Giving Felicity one role would be wrong. She does so many different things on her stream. She sings, plays piano, guitar, ukulele, sometimes violin, but she also plays games, has talk sessions a la TED talk, does quiz shows and game shows with viewers. Name it, she probably streams it. 😉
If you enjoy piano music, I can highly recommend watching andy_boing – and if you enjoy flute music, lady_boing sometimes joins the music! And yes, they are married.